Determining fair market rent for a rental property can be easy if you have the right tools.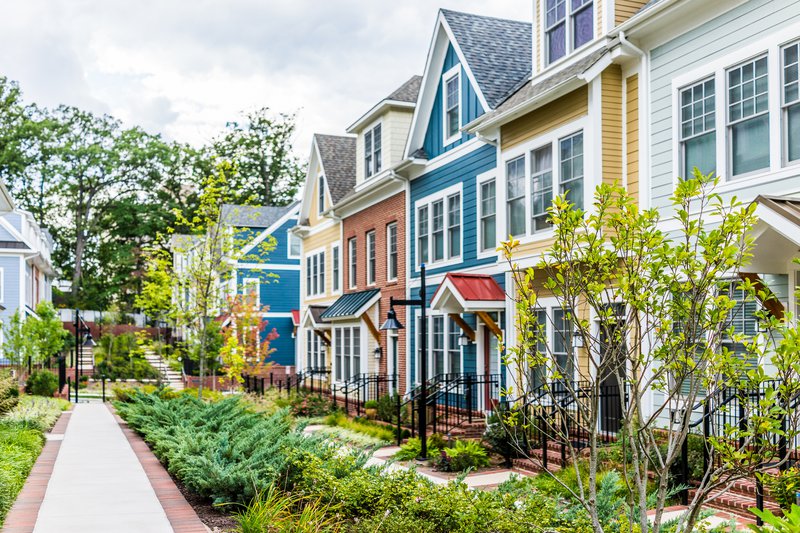 Accurately pricing a rental property is an important part of owning rental real estate. Setting the price too high can mean your property sits vacant. Or you could undercut your potential rental income, leaving money on the table.
Whether you currently own rental real estate or aspire to invest in rental properties, use the information below to determine the fair market rent for a rental property.
What is fair market rent?
Fair market rent (FMR) is the monthly rent a particular property type is likely to receive. FMRs are established by the U.S. Department of Housing and Urban Development (HUD). Fair market rents are determined by the property's size, type, and location. For example, a two-bedroom fair market rent in a rural area could be $800, while it could be $1,300 in a more expensive metropolitan district.
FMRs are used to determine a standard rental rate for the Housing Choice Voucher (Section 8) Program and other government housing programs. These programs provide rental assistance to people who typically can't afford rental housing. Section 8 gives qualified renters a voucher to help them pay part or all of their rent based on the applicant's income and family size as well as the FMR for that area.
Some states provide an FMR for an entire county or city, while others provide more in-depth data with FMRs by zip code.
Fair market rent may differ from the current market rent, which can be higher.
What is current market rent?
Current market rent is the rental rate a property can get on the open market, which is typically determined by neighborhood or zip code. The current market rent may differ from the FMR because it's affected by local supply and demand.
For example, a two-bedroom rental home might have an FMR of $1,100. But the current market rents in the area support a rental rate of $1,300. This isn't uncommon.
How is market rent determined?
Market rents are typically determined by multiple factors:
The property type, such as single-family home, duplex, or apartment.
The unit size, such as a studio, one-bedroom, or two-bedroom.
The location of the property, including its neighborhood, whether it's on a noisy or busy street, if it's in a good school zone, and similar considerations.
The condition of the property, including upgrades or amenities.
This data is used to derive a median or average rental rate for a given property.
How can I determine market rents?
The easiest way to determine market rents and fair market rents is by using online tools to compare other real rental listings. Several free websites let you analyze rental rates for your property based on size and location:
Some websites give you an average or suggested rental rate while others let you look at recently rented or for-rent properties to assess the overall condition and comparability to your property. The closer the comparable rental's size (including bedrooms, bathrooms, square footage and property type, condition, location, and amenities) is to that of your property, the more accurate the rental rates will be.
An experienced third-party rental management company or real estate agent can provide you with insight into the market rent for your property, but it's helpful to know how to determine fair market rent on your own, as well. The best way to do that is to check HUD's Fair Market Rents database.
Should I use current market rent or fair market rent to determine my rental rate?
It may be beneficial to rent your property according to the current market rent as determined by the open market instead of the fair market rent as determined by HUD. However, if current rental rates in your area are less than HUD fair market rents, you may want to take advantage of the Housing Choice Voucher Program and rent your property to a Section 8 tenant.
Keep in mind that you want to price your rental fairly with respect to the median or average rental rate for the area. If you charge too much, your property could sit vacant for longer than planned and lose money in the long run. If you price your rental reasonably in relation to the market for its condition, you should get tenants quickly.